Posts Tagged 'Khajuraho temple images and sculptures'
KHAJURAHO – "EROTIC" HERITAGE OF INDIA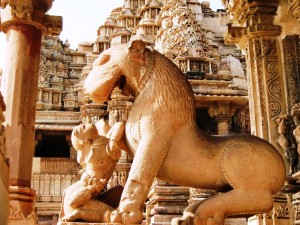 The location of one of the world wonders is Central India is a well- known ancient town Khajuraho. The long history of this town is dated approximately from the 10th century, when the Hindu dynasty ruled this territory. At that time Khajuraho was a cultural center of Chandela Rajputs. Derivation of the name is associated with an ancient one which means a tree date palm.
Khajuraho is a place with captivating sights for tourists. It is a treasure house of more than 80 temples. Unfortunately, nowadays there are saved approximately 20 of them. The whole complex of these temples was raised by the order of Chandela rulers. The aim of the creation of these temples was to improve the birth rate. Such art creatures reflect all best patterns of the Hindu architecture. There are three geographical areas where these fascinating temples are situated. They are southern, western and eastern areas.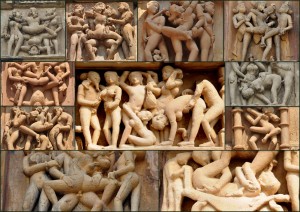 All of these temples have their own outstanding features. The main feature of the majestic temples is that they are built from golden sandstone. The temples are covered with amazing reliefs and carvings, which represent different human images. Front sides of temples are also decorated with images of gods and different animals. It is something reminding an erotic art. Everything depicts an ordinary lifestyle of that time and those people. All temples are renowned all over the world for their unusual sculptures, in spite of that many people can't understand the specific of this art, but  it is still very popular and famous in the whole world.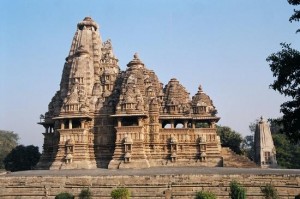 It is interesting that there are no walls, which are fenced around these temples, so they are situated on an open territory. All temples are based on a strong platform. There are lots of small and beautiful ones near them.
Not only temples attract people from many countries to visit these outstanding places. Tourists will be also fascinated with Spring Dance Festival, which lasts several days. This holiday is celebrated with classical ordinary dances, music and with joy. Many famous classical Indian dancers visit India at this time. The holiday is held in March as a rule.
Earlier Khajuraho was called a village. But later it was modernized and now it is a developed tourist area: there are many wonderful places, such as museums, hotels, numerous shops with souvenirs, so it is possible to spend time here really well. We can only advice tourists to try not to forget to buy original crafts for their relatives and friends.