VARANASI – THE ETERNAL CITY OF AMAZING SIGHTS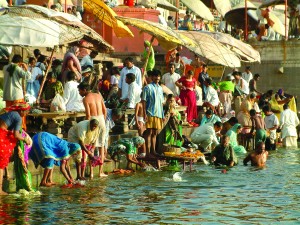 India is rightly considered as the Eighth Wonder of the World with its great history. The eternal city – Varanasi has been a religious and cultural center of India for more than 2000 years. It is one of the oldest cities in the world. Varanasi is situated on the banks of the River Ganga, which plays an important role in the life of every citizen of India. Some of them bathe in it; others drink healthful water from it, or even bring sacrificial offerings.
This city had put an impact on the formation of the national language of India, which we know as Hindi. Varanasi has been always considered to be an important place of studying. A lot of famous scientists and philosophers worked here. It is also a holy city for the representatives of different religions. According to a legend, Varanasi was established by Hindu God Shiva.  That's why this city became one of the most important pilgrimage sanctity. Some religion ceremonies cause negative emotions and misunderstanding at many tourists, but it is really a holy city to live in and a blessed place to die.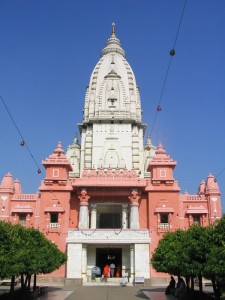 Varanasi is a very old city that has many names. You can hear such names as "The City of Temples", "The sacred city of India", "The city of lights", and "The city of education".
Varanasi is a great tourist place. It's interesting with its different historical and cultural buildings, entertainment sights and rituals. Festivals and fairs are the most exciting and unusual there. The best known are the following ones:
GANGA MAHOTSAV
This festival is celebrated in  Varanasi annyally and lasts from Prabodhani Ekadashi to Kartik Purnima and as a rule from October to November. The festival is devoted to the rich cultural heritage of the city. At this time excellent cultural programs, country boat races, displaying of marital art take place there.
BUDDHA PURNIMA – SARNATH
It is another traditional and religious festival, which is celebrated in the honor of Lord Buddha's birth. Sarnath hosts a large fair. The public that gathers to see the procession can see Buddha's relics.
BHARAT MILAP (AT NATI IMLI)
This festival is commemorated in sign of that Lord Ram returned to Ayodhya after many   years of exile.  It helped him to reunite with his brother Bharat. It is usually held on the day, which follows Dussehra.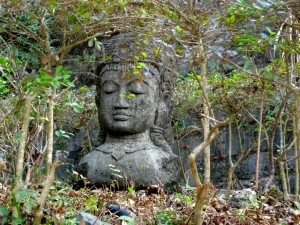 There are a lot of other holy religious and ritual festivals in Varanasi, but don't forget about not less wonderful and amazing sights there. Try to spend your time profitably. As it's known the spiritual life in Varanasi revolves around the Ghats. You can see that funeral processions are often held there. The best time to visit the Ghats is at dawn when the river is bathed in a mellow light.
One more glorious place in Varanasi and the most popular Hindu temple is Vishwanath Temple dedicated to Vishveswara – Shiva as lord of the universe. Ahalya Bai of Indore built this majestic temple in 1776.  There has been a lot of Shiva temples that succeed one another, but unfortunately, Muslim invaders destroyed the majority of them.
Aurangzeb continued the tradition of building temples, knocking down the previous temple and building the Gyanvapi Mosque, which still exists inside the temple complex.
You can visit museums, archeological museums, art galleries and outstanding universities there. It will be useful and unforgettable to see, for example, Banaras Vidya Mandir Museum, because its collection mainly consists of textiles, pieces of decorative arts, utilitarian objects, furniture, manuscripts etc. The largest residential university is the Banaras Hindu University. It is a well-developed center where Indian art, culture and philosophy, music and Sanskrit are taught.
So, don't miss the right moment to get acquainted with the rich cultural and religious heritage of this holy city!